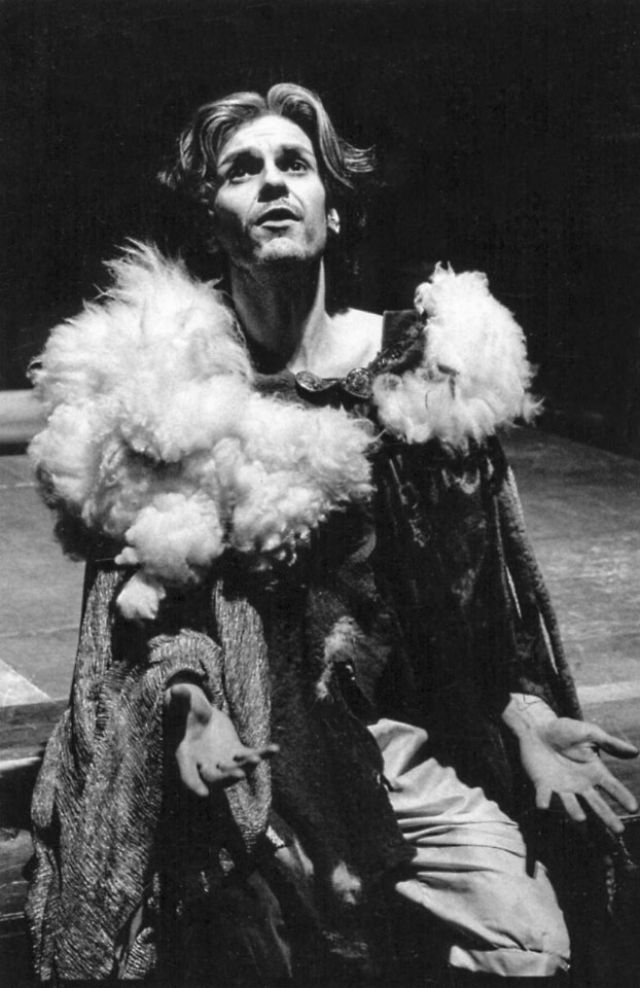 My fascination with the theatre began at an early age initially through my intuitive love for dancing, singing and playing the piano. Performing became a secondary challenge and offered me a platform, a way out of my inhibitions and secret world and the possibility to communicate this to the wider 'grown up' world.
Theatres were created in attics, stages from double beds, and outdoor acrobatic displays were performed on swings hanging from the boughs of tall trees. Props were often hand-made, scripts were self-written, costumes constructed from anything going.
I was eight and on fire.
After singing and acting roles in local operatic and dramatic companies, gang-shows, and school productions a natural progression for me was to experimental youth theatre. Playing Adam in a mammoth adaptation of Milton's "Paradise Lost" felt epic, as one would expect.
My first professional role came at the age of seventeen playing Algernon in Wilde's "The Importance of Being Earnest" opposite the writer Aidan Chambers, playing Earnest.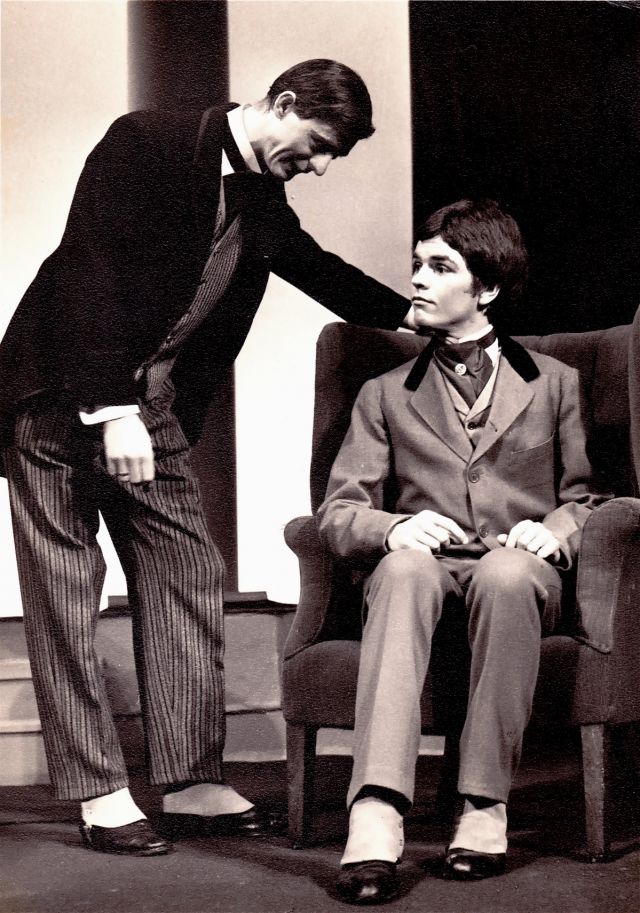 It proved a great learning curve.
Three years at The Bristol Old Vic Theatre School, a comic role at The Bristol Old Vic and London's West End plus numerous BBC radio and television debuts later, I joined "The Crystal Theatre of the Saint" an avant garde theatre company based in Bristol. Surrealistic, slow moving and silent, full of dream-like atmospheres, telling imagery and wonderful music, they gave me back the magic of theatre that I had lost on the classical road. It was truly experimental and the cross-over of disciplines had a powerful effect on my idea of theatre from then on. Theatre as painting, movement as poetry, silence as music….those were the days.
One performance, given in The Hoxton Hall, one of the oldest music-hall theatres in East London, lasted for over four hours. It was packed every night, elderly cockney ladies knitting in the front row, returned the following evening for a repeat performance. It persuaded me that the avant garde doesn't always have to be elitist and incommunicable, magic speaks to most people on some level, even my portrayal of a semi-naked Christ singing an old Russian lullaby while suckling a large Trout.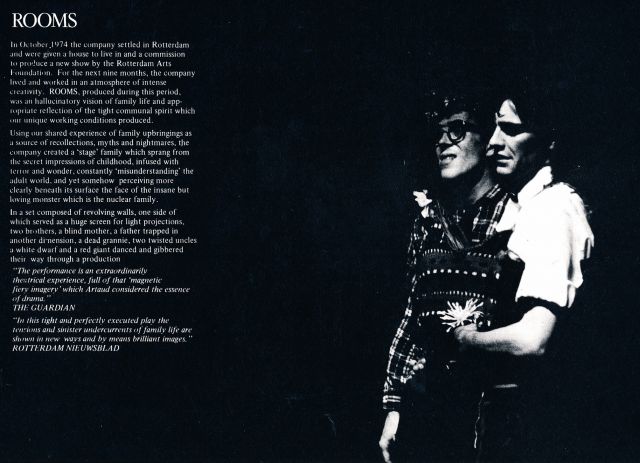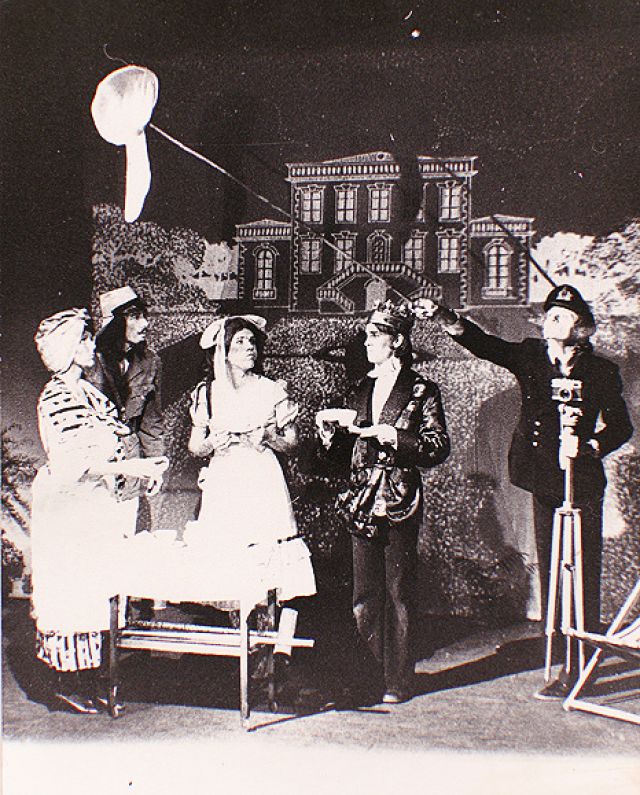 Total and Essential Theatre:
In my personal development as an actor, dancer, theatre maker and director I have been greatly influenced by the work of Peter Brook (The Empty Space) and Jerzy Grotowski (Towards The Poor Theatre.) Inspired by these two illuminaries I began my own development towards a "Total and Essential Theatre." "Total" in that no form is excluded as a possibility or necessity of expression. "Essential" in that it uses only the essential elements to create a dynamic, living theatre, the actor and dancer always remaining pivotal.