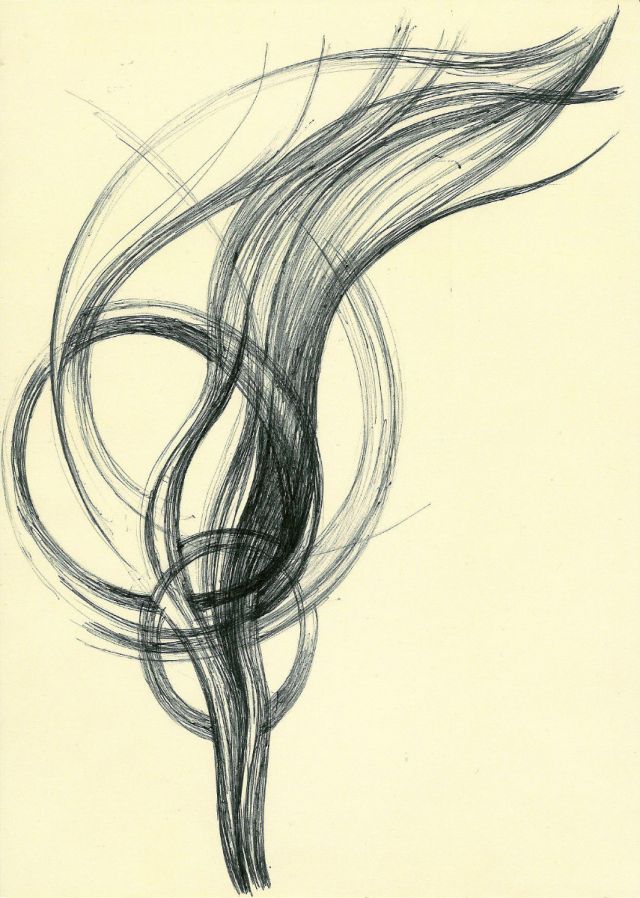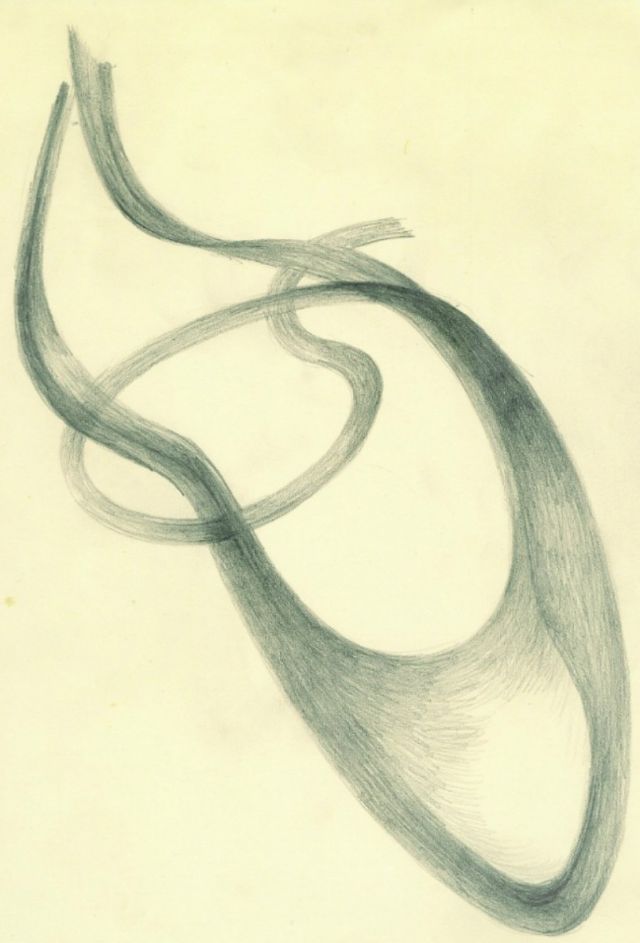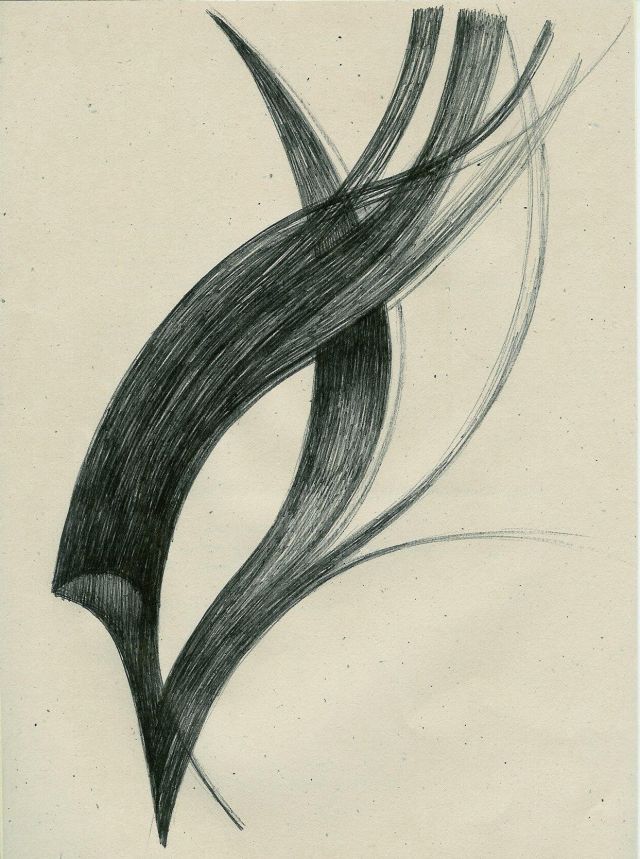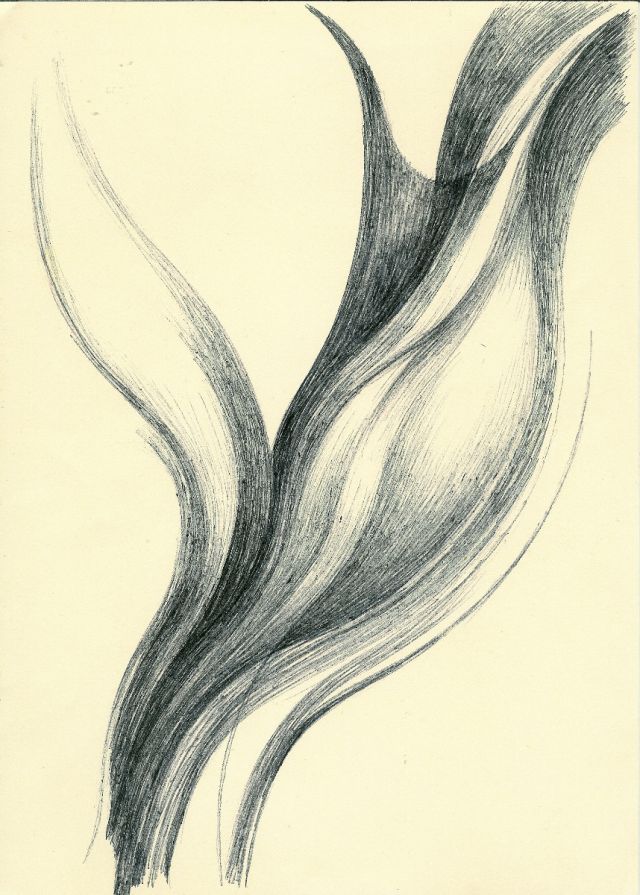 Since very young I have drawn. I began doodling on the walls of our house as a child and slowly progressed to paper, cardboard and wood, though later I returned to creating large pen and ink, cross-hatched portraits on the walls of my bedroom.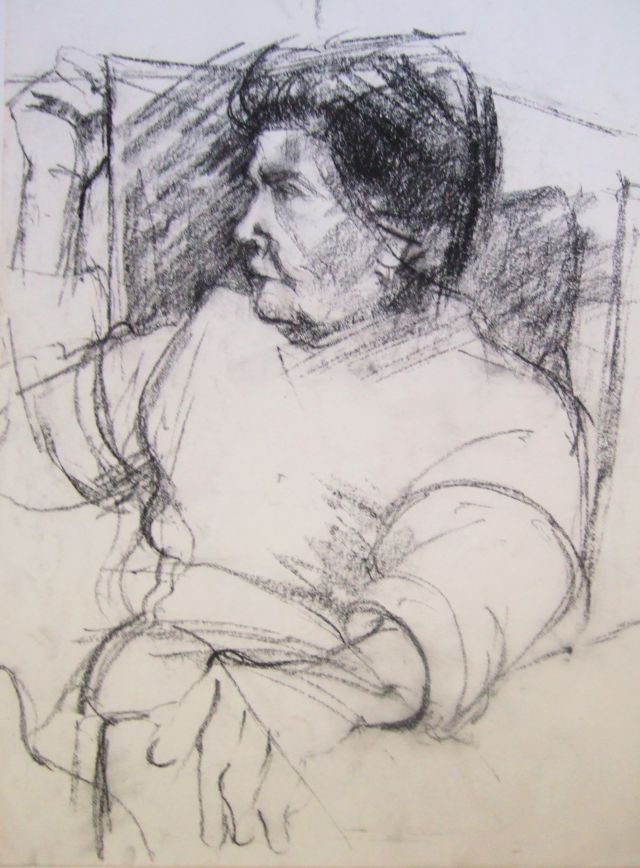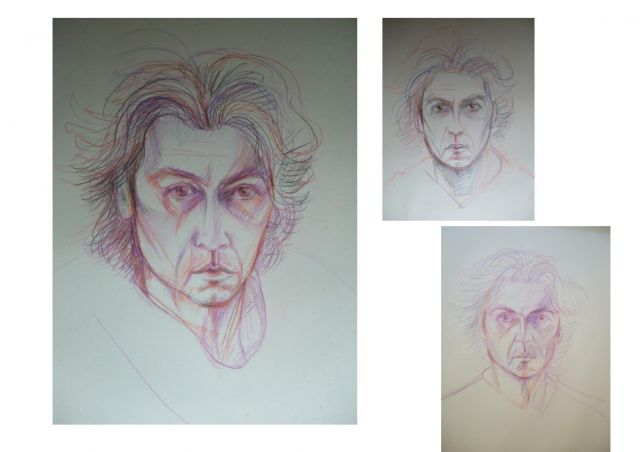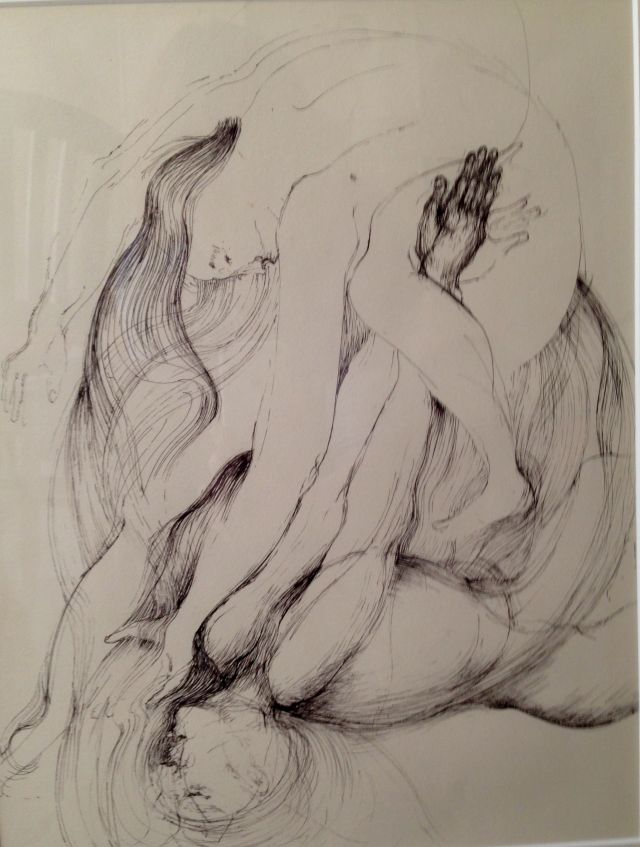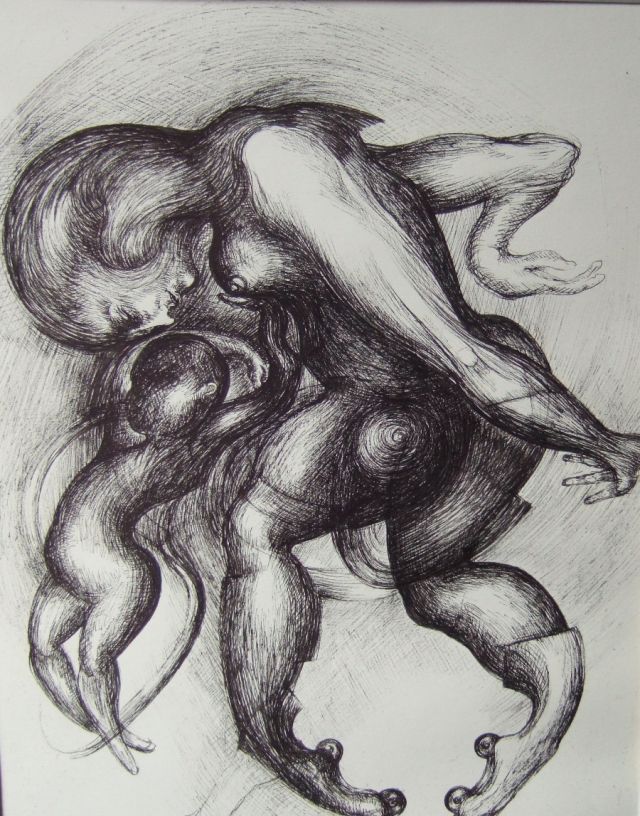 The unfolding line has always held a fascination for me and the creation of space and atmosphere through line has been my ongoing development whether figurative or abstract.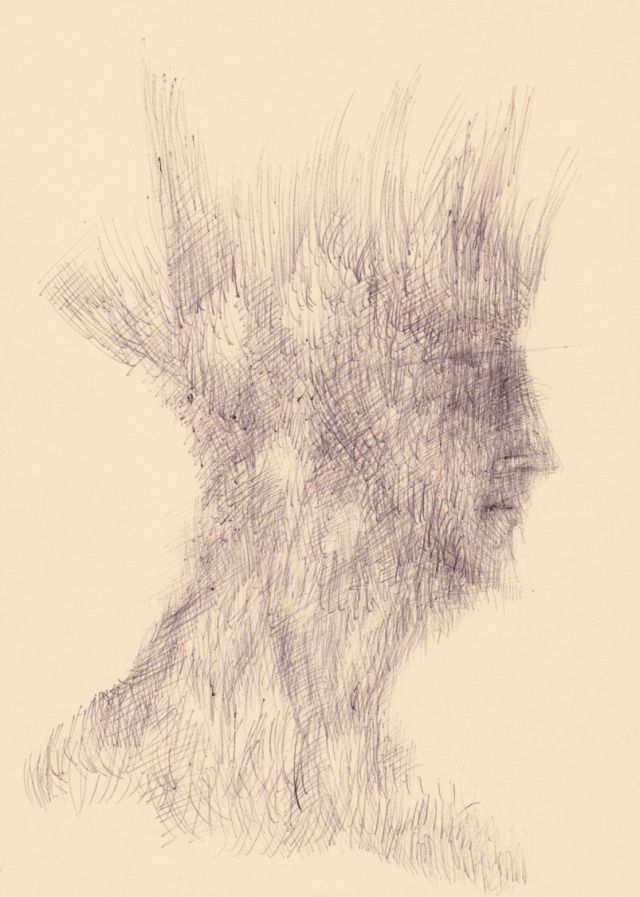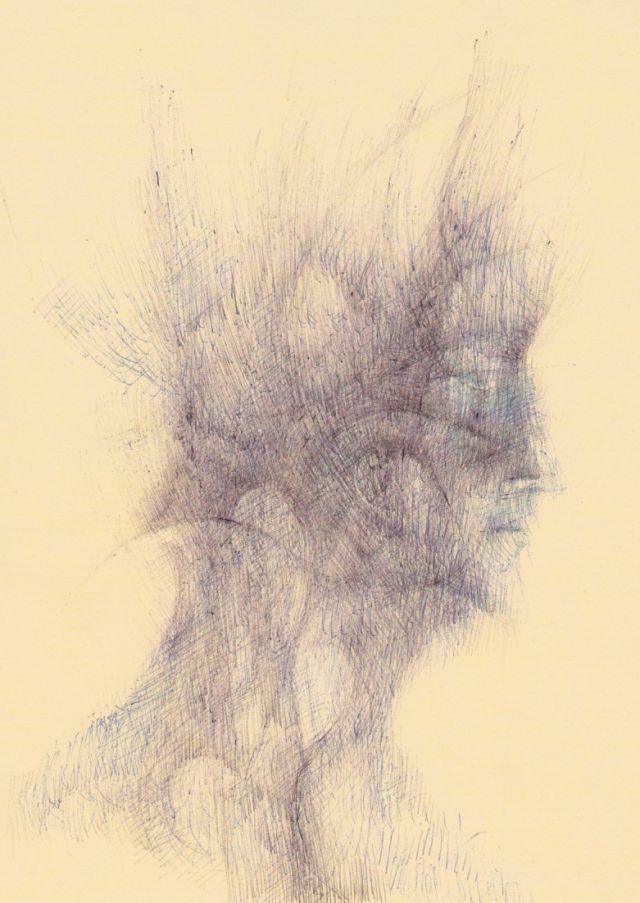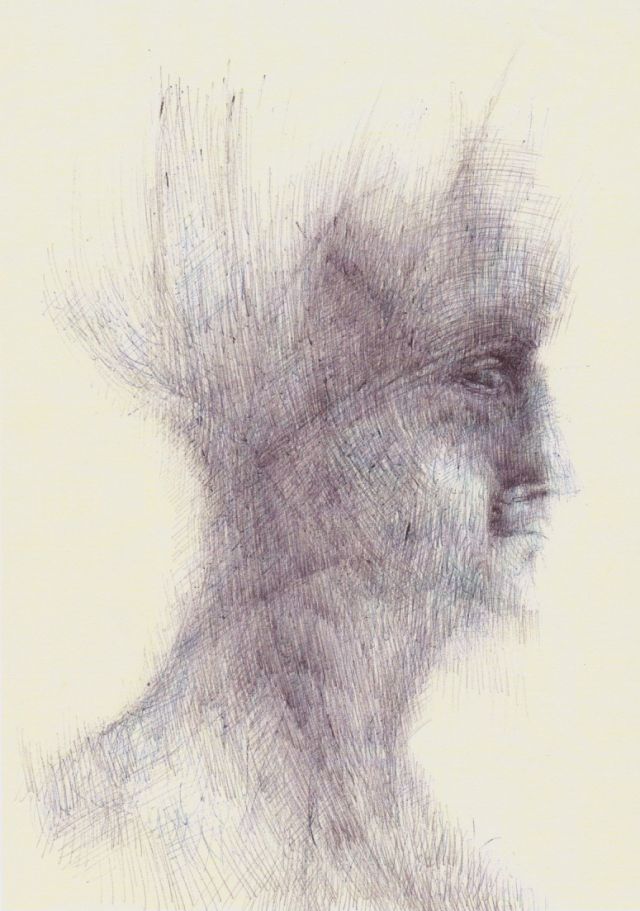 Painting, tone and colour was something I began to explore at Art College but it has always taken second place to the graphic line. At Art College I also discovered pastel and charcoal, both mediums lending themselves to my natural graphic style.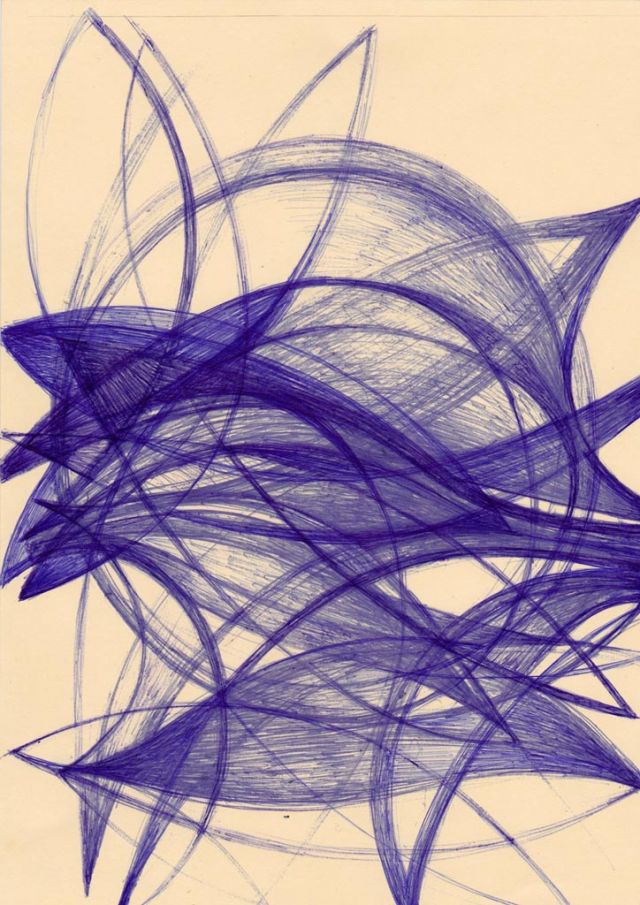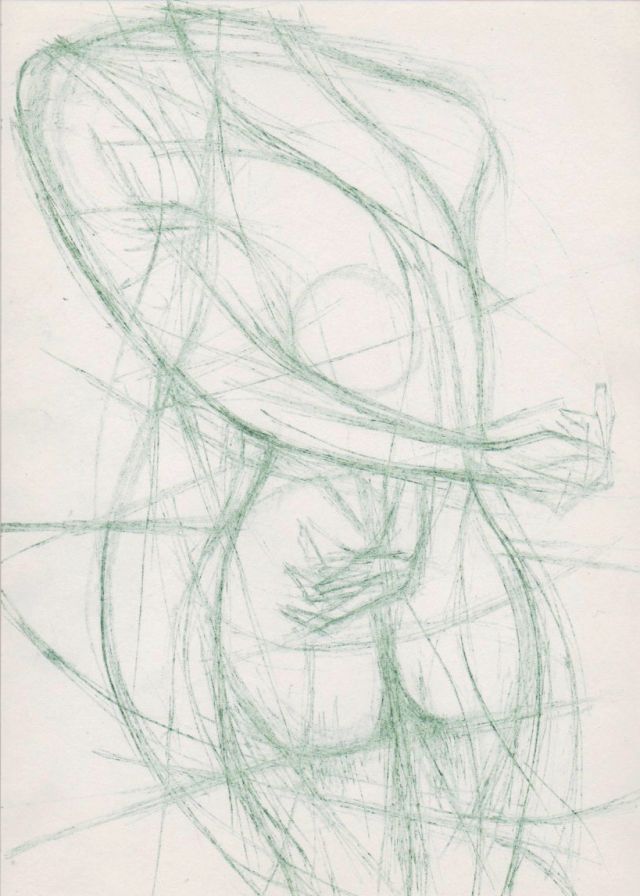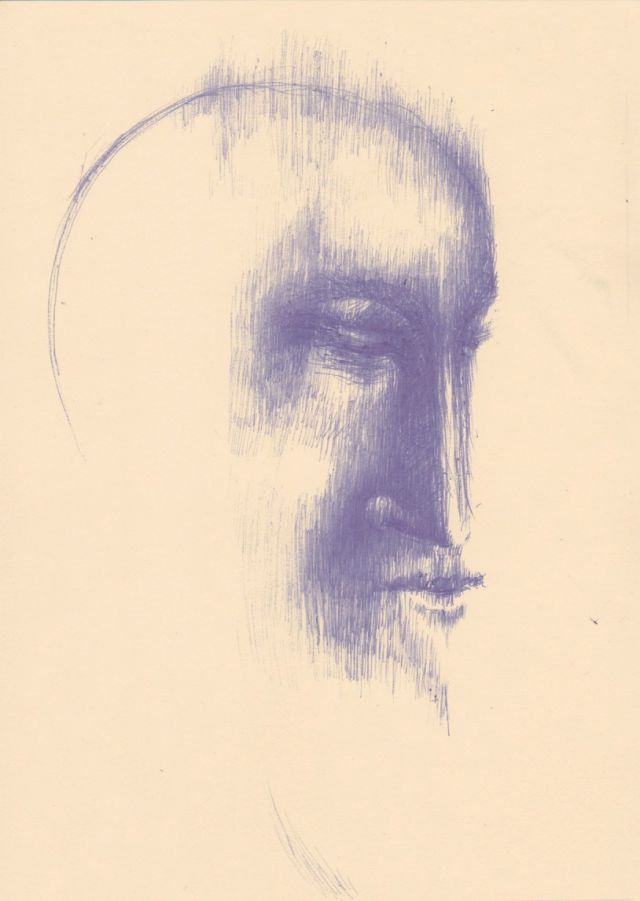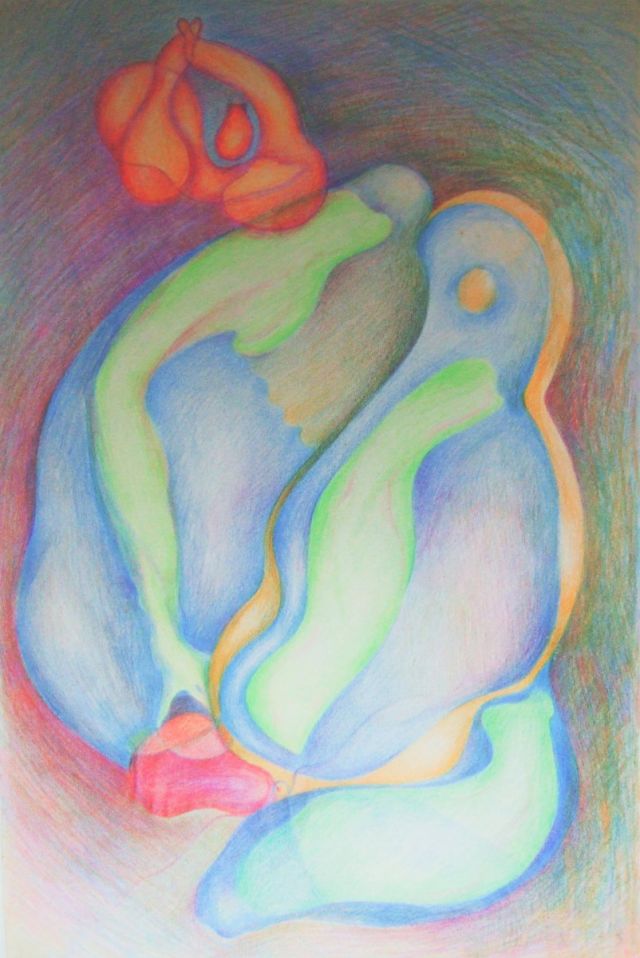 I am now exploring the idea which I refer to as 'evolutions' These are mainly works in pen and ink which are repeated and developed in progression four, five or six times until I feel that the sequence of 'evolution' is interesting enough and holds a certain dynamic.
Although the process is not highly refined yet, what is always interesting for me is to see how something abstract can slowly emerge into a more figurative expression or how a figurative representation can dissolve into something more spatial and abstract.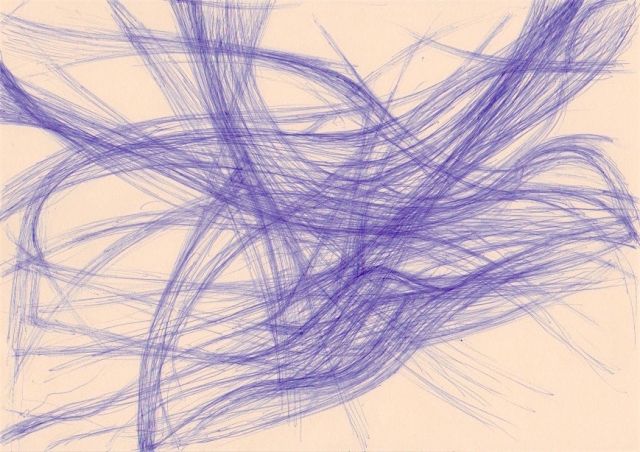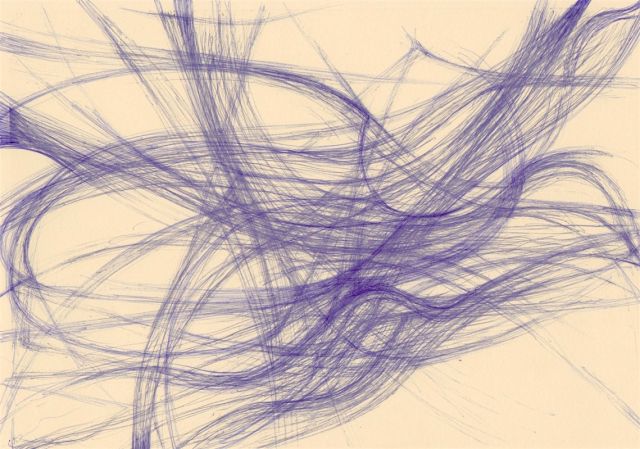 I have begun working on a larger scale, more freely, using and combining different mediums.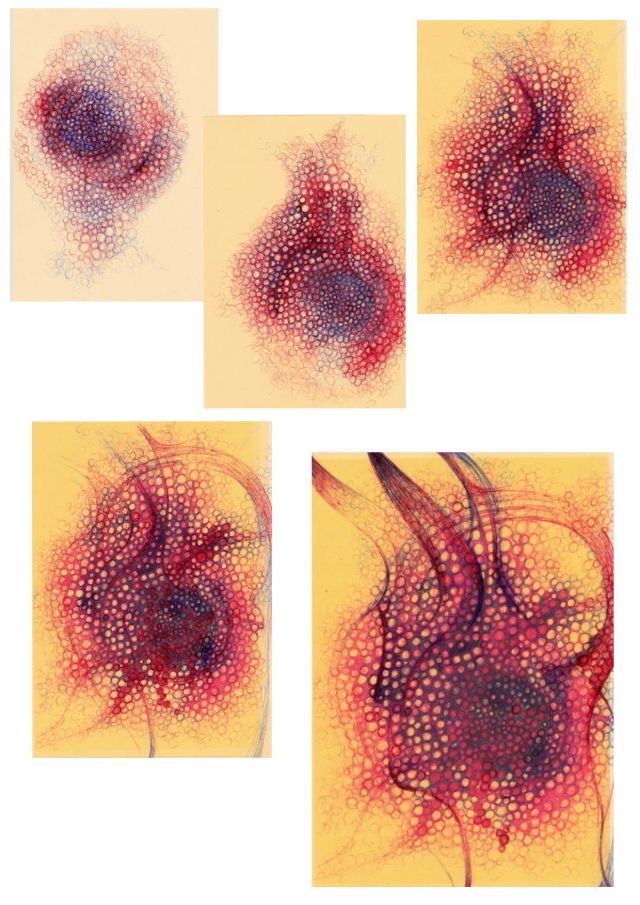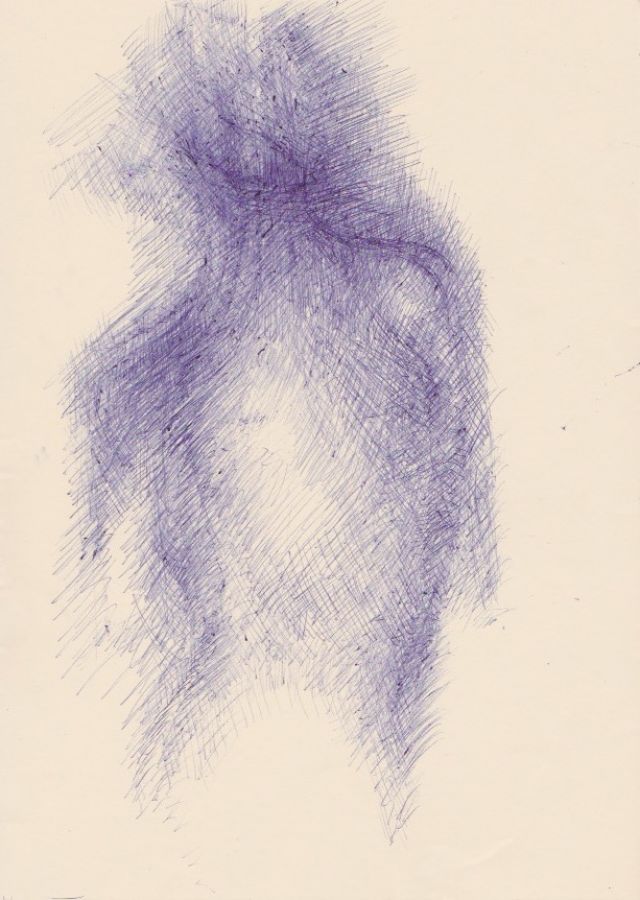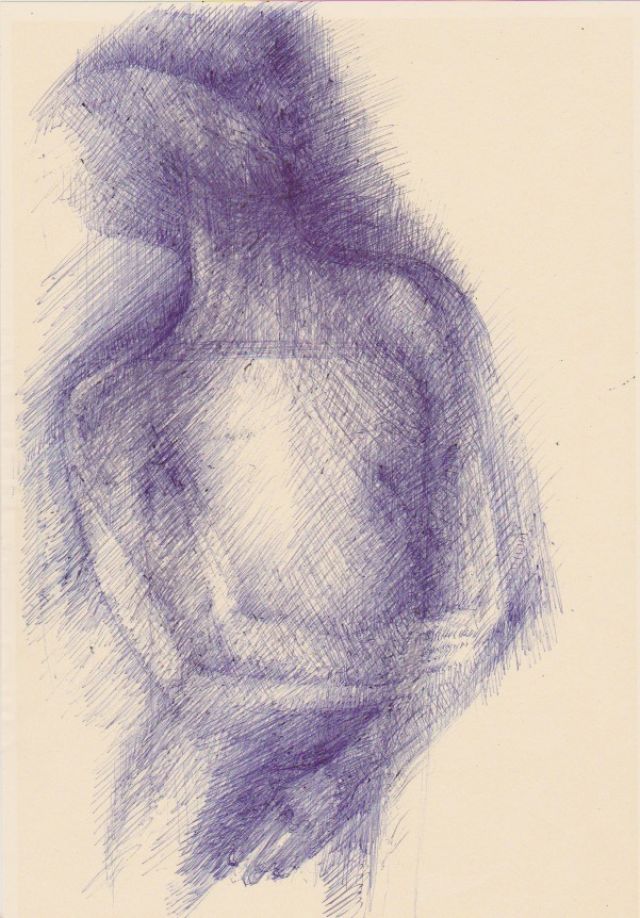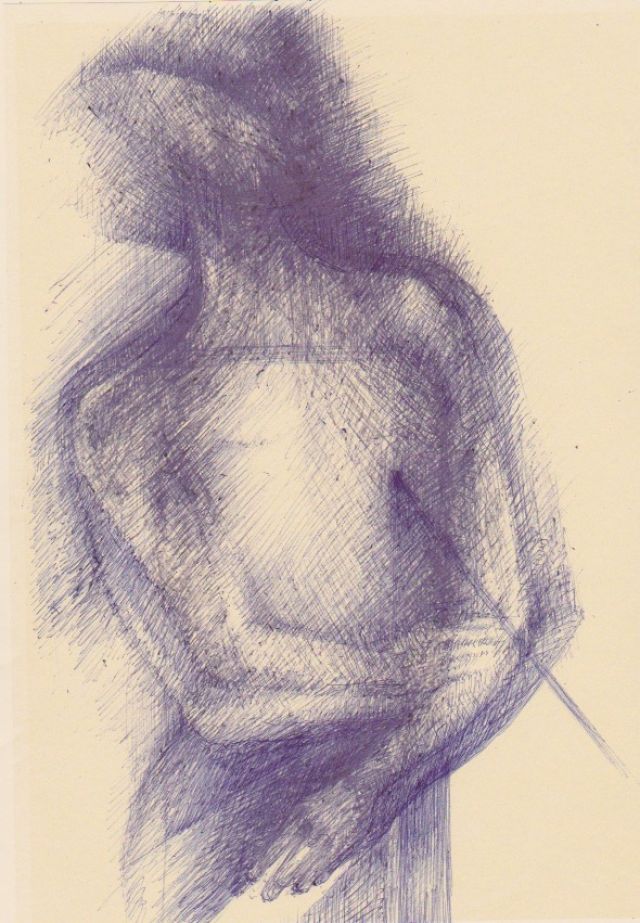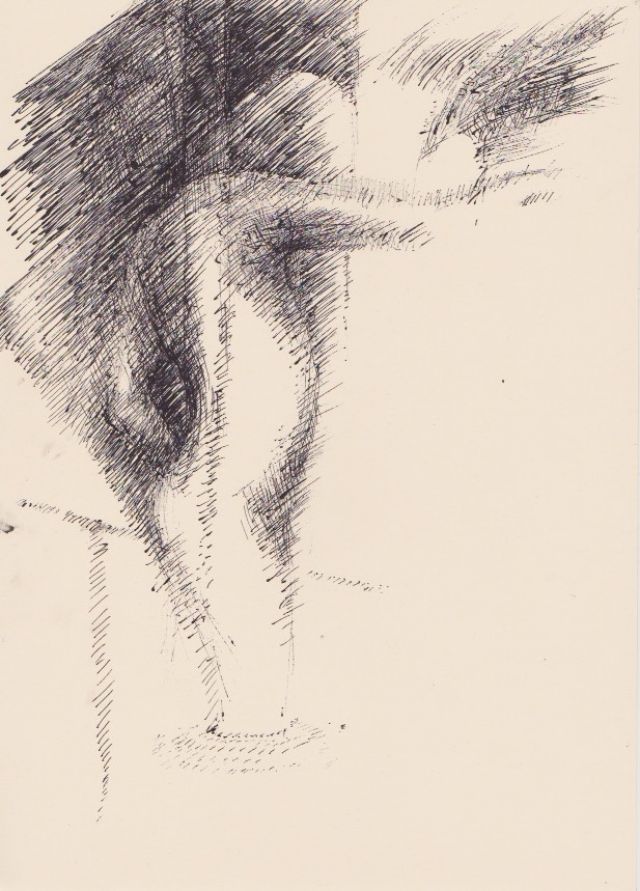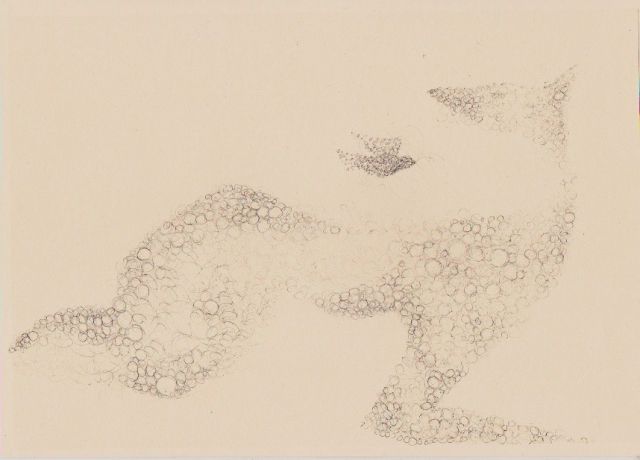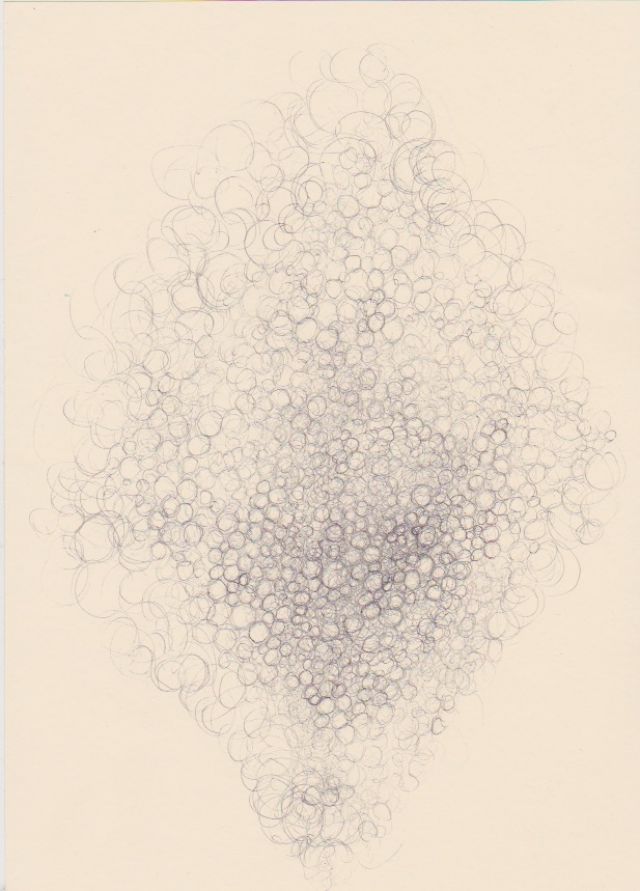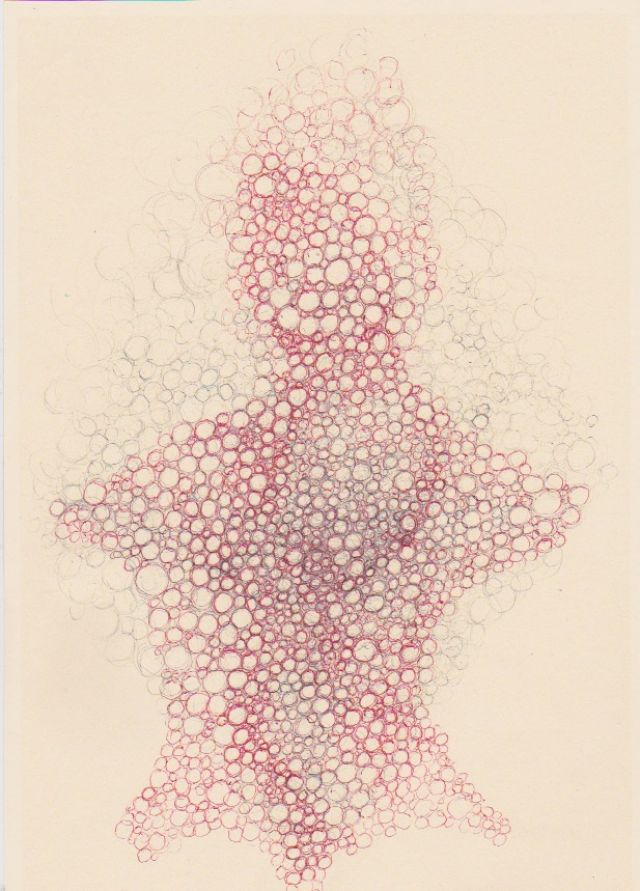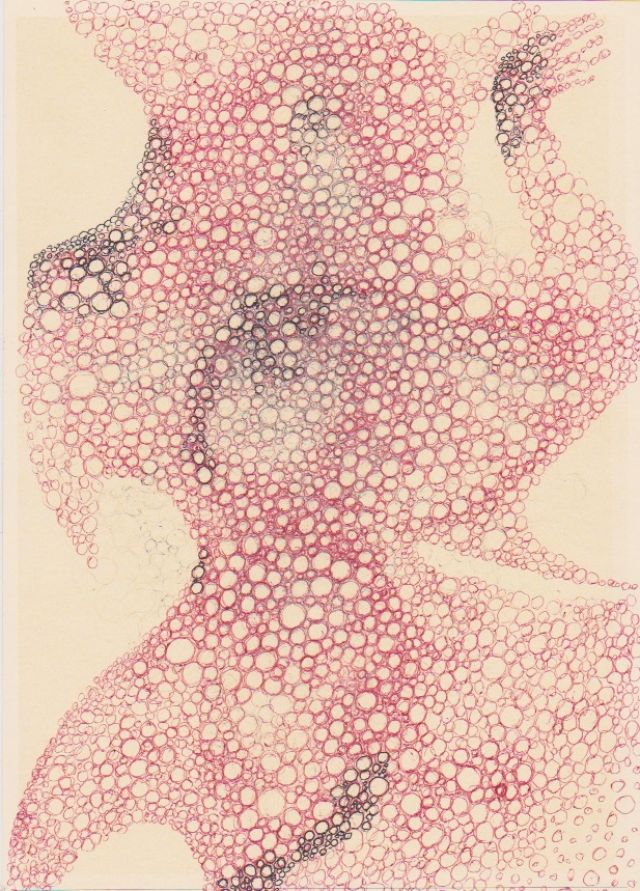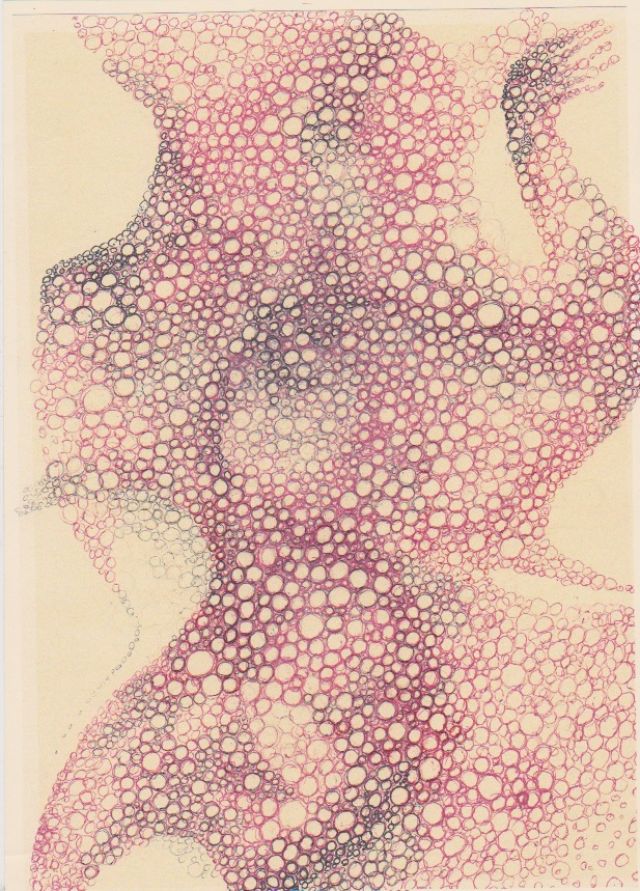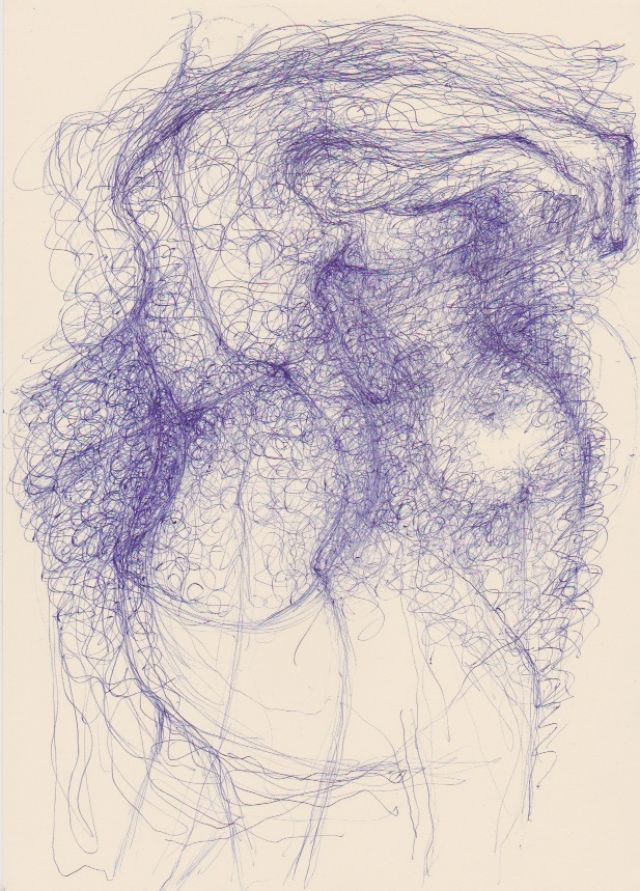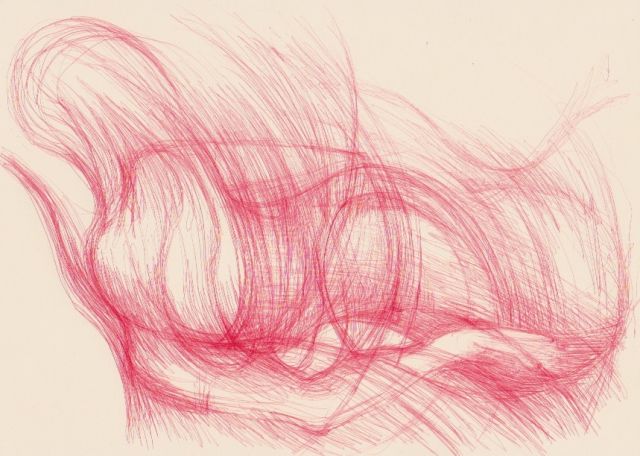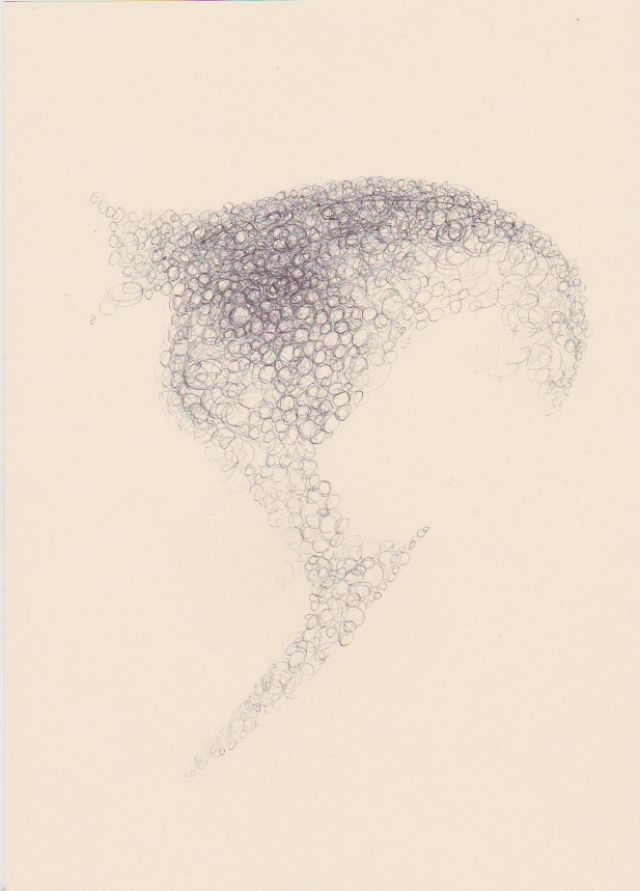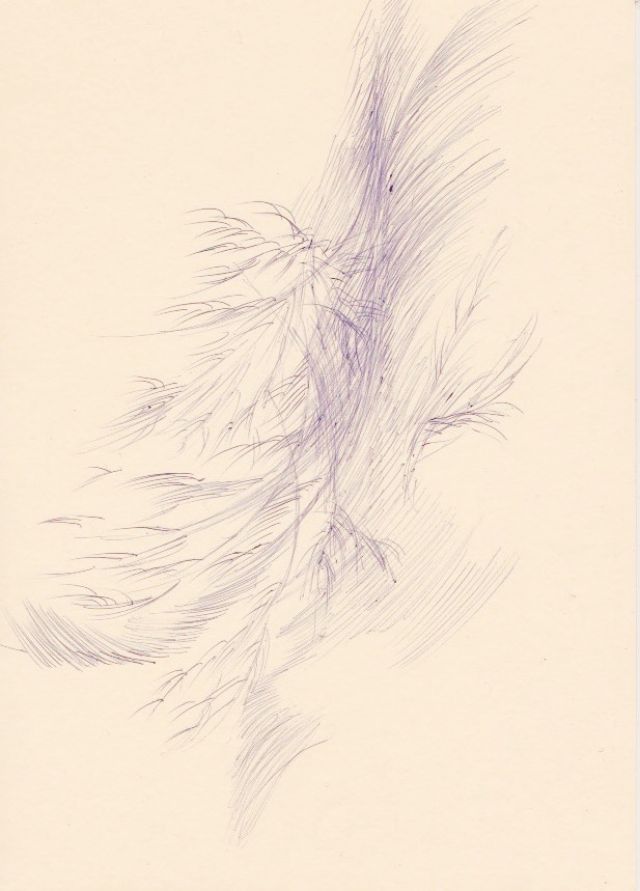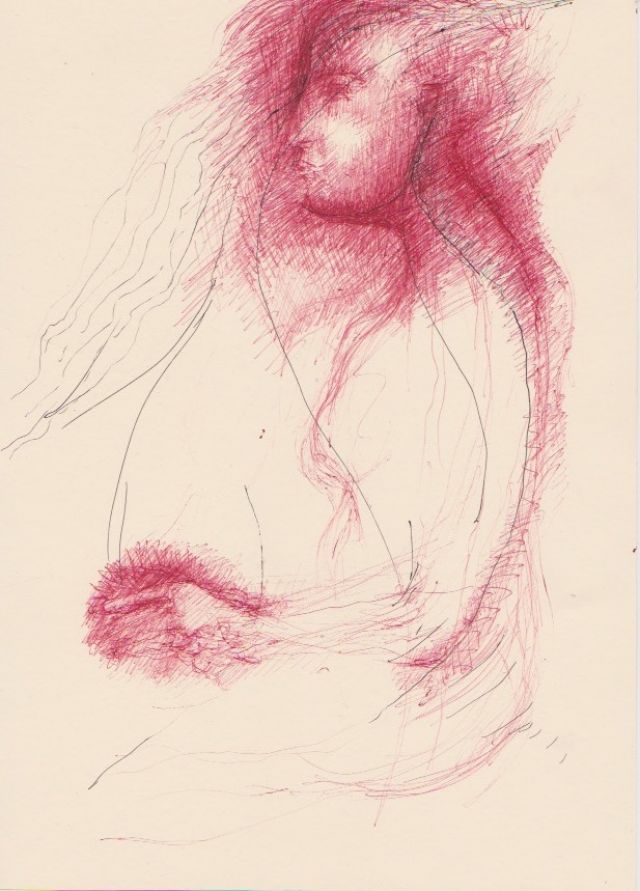 Still doodling.